Biggie Old Fashion Cake Donuts
Yogurt Bowls
Dragon Fruit Bowls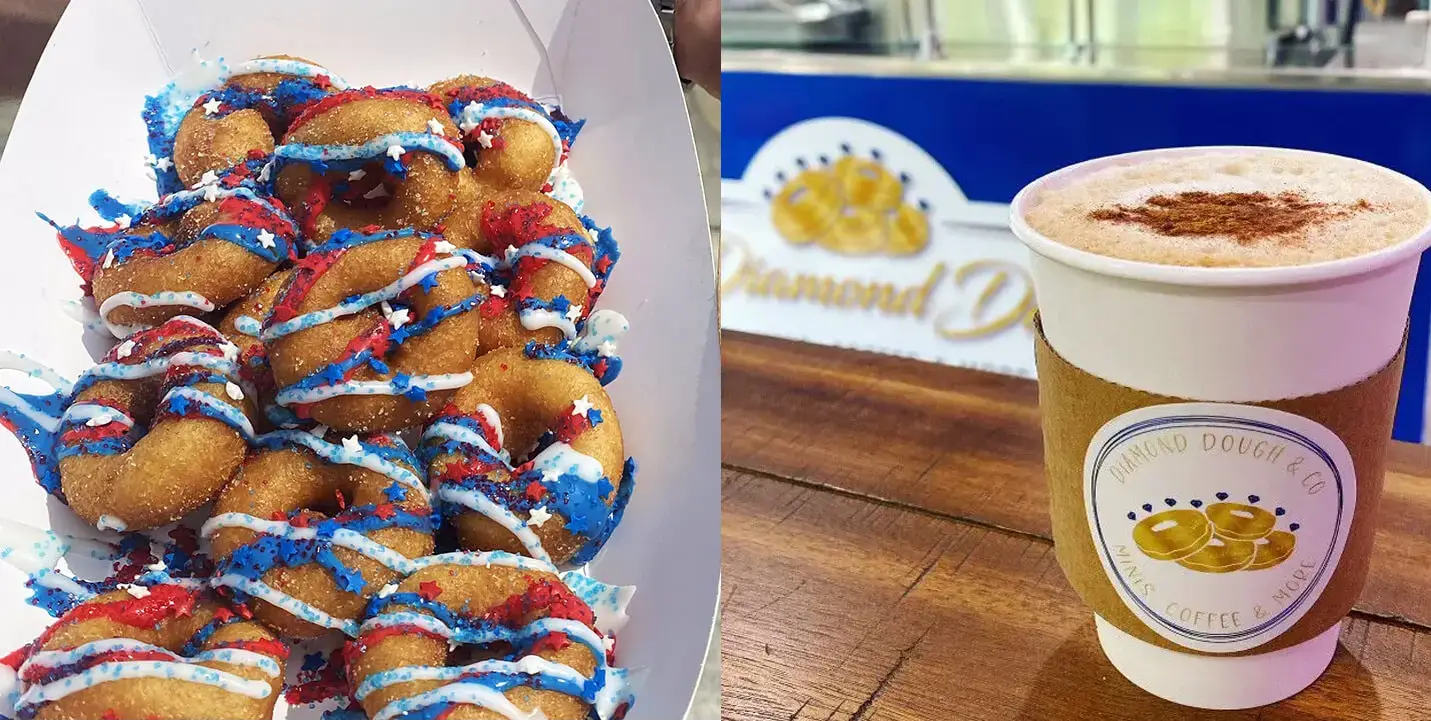 MINI DIPPIN, SKINNY SIPPIN
Selling Mini Donuts, Coffee, Tea, Smoothies, Acai Bowls With Unique Combos & More
Hot And Fresh Mini Donuts

Hot And Fresh Mini Donuts

Craving for something sweet? Then connect with DIAMOND DOUGH & CO to get hot and fresh mini-donuts on your plate. We are a reputable donut shop in Michiana that brings the perfect blend of quality and delightful flavors.
We are based in a scenic location on the shores of Diamond Lake. You can come down or order online but be sure to try them all!
We work hard every day to create unique flavors and delight your taste buds. Our chefs mix and match flavors to ensure you enjoy every bite of your donut.
We also offer various dipping sauces to dip your donuts in them, and enjoy them hot and fresh. Whether you want a me-time or family get-together, don't forget to include our donuts for the best experience!
Are we just offering donuts for sale? No way! We offer tea, coffee, smoothies, acai bowls & some merchandise for you to enjoy.
Whether you are a tea person or coffee or just want some smoothies, we have covered you. We also offer gourmet snacks that will add happiness to your daily life!